SCHULMAN DESIGN INC.
"BETTER CARE. BETTER LIFE. BY DESIGN."
AGING IN PLACE
HOME MODIFICATION
SEAMLESS INTEGRATION
ACCESSIBLE DESIGN
FUNCTION FOR LIFE
We are a multi-disciplinary interior design firm with a successful track record working on a wide variety of residential and commercial projects ranging from 1,500 square feet to 140,000 square feet. Regardless of the size of a project, we strive to instill a sense of well-being, empowerment and gentle joyfulness in the people we work with.
Our unique insights and processes enable us to maintain synergies between clients, end users, owners, developers, trades and consultants. We always start a project by reserving our opinions until we have all the information. Our approach is based on curiosity, so we ask questions. We listen to truly hear and understand. We think, watch, strategize and evaluate. We navigate budgets and timelines to deliver beyond expectations.
Creativity and strategy go together. Every project starts with a strategy that prioritizes people through deep analytical discovery and empathy. The goal is to create a space with behavioural cues that encourage independence and function, ultimately making people feel better in their environment. They may not know why, but they do know it has been purposefully orchestrated to be practical and safe, while beautiful.
Some of Schulman Design clients include residential homes catering to seniors, and design projects for the Bank of Montreal, BMO Harris Private Banking, BMO Harris Nesbitt Burns, Medical Offices, Hotels, and The Mayfair on Jasper – a multi-family rental apartment block.
OUR PILLARS
PASSIONATE VANGUARD
Schulman Design spearheads change to help those with cognitive and physical challenges and who are aging lead their best life. We create familiar environments that nourish our clients' hearts and minds by sparking their memories and supporting meaningful relationships while receiving specialized professional care, if necessary.
THOUGHTFUL ADVOCATE
We actively champion change by keeping abreast of international research and trends, participating in innovative health care forums, educating stakeholders, and learning directly from those who matter most – the aging population and their loved ones.
STEWARD OF LIFE
Living is more than existing. We curate the aging spirit through designs that evoke memories, passions and creativity, while inspiring independence, social connections and optimal healthcare. Schulman Design encourages family members to return to being just that… family.
PEOPLE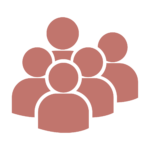 We make people's lives better. We enjoy being with and learning from our clients. We put people before profit. Our community is based on kindness, real-life ideas, and daily experiences. We cherish diversity and invest in relationships.
NEIGHBOURHOOD
We create meaningful relationships within caring communities. We inspire social connections. We bring like-minded people together.
PROGRESS
We don't wait for change, we spearhead it. Our work is purpose driven, creative and innovative. We educate others and actively pursue change. We don't accept the status quo, we transform it.
IMPROVEMENT
We analyze and share information about how to improve care. We support and hold each other accountable, continually learning from our successes and mistakes. We are always growing.
FUN
We like to laugh and spark joy. We appreciate humour and treasure the comical characteristics of aging. We take time to smile.
"We have developed a new way of looking at interiors. What distinguishes us from other designers is our ability to assess how people experience a room to satisfy their subconscious. Strength is in humanity and we genuinely care about others' well-being. Everything we create at Schulman is done with this care and love, to make our designs feel good, not just look good."
Margot Schulman, Principal Designer & Owner